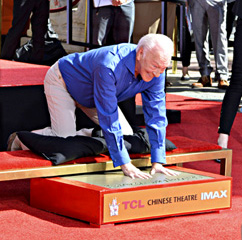 Christopher Plummer "stuck" in cement.
(Photo by Christian Pierce, courtesy of TCM)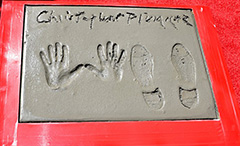 (Photo by Stefanie Keenan/WireImage, courtesy of TCM)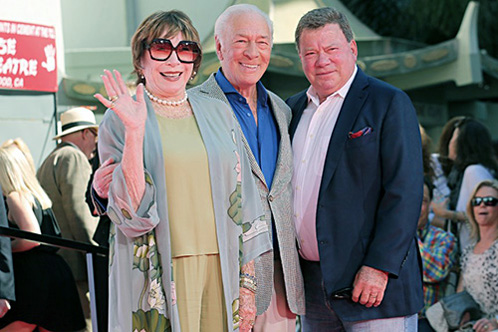 Shirley MacLaine, Christopher Plummer and William Shatner greet the crowd at the Hand and Footprint Ceremony held in the forecourt of the TCL Chinese Theatre during the TCM Classic Film Festival. (Photo by Mark Davis/WireImage, courtesy of TCM)
Screenings and Events Photos

Hollywood, March 26-29 2015

History According to Hollywood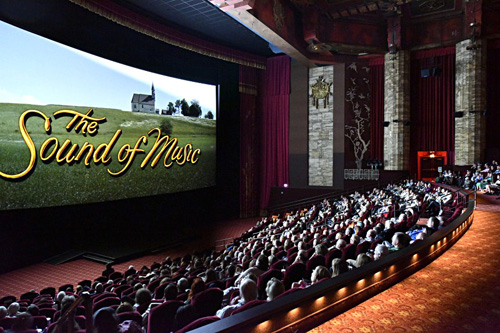 Passholders enjoyed the 50th Anniversary World Premiere Screening of the newly restored film. (Photo by Edward M. Pio Roda, courtesy of TCM)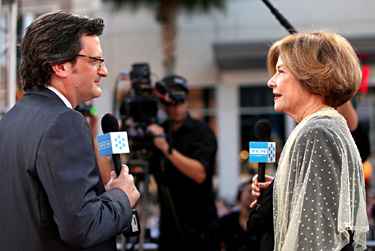 TCM Host Ben Mankiewicz interviews Diane Baker on the Red Carpet.
She will be introducing The Diary of Anne Frank later in the Festival.
(Photo by Mark Davis/WireImage, courtesy of TCM)



©2016 Classic Film Watch
classicfilmwatch.com is a non-commercial, film review and informational website. All photos or artwork, unless otherwise identified, are either in the public domain or believed to satisfy the four-point criteria of the U.S. copyright law for fair use. No infringement is intended. Photos and artwork are not used for commercial purposes.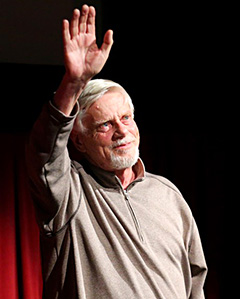 Actor Robert Morse introduced the film, The Loved One, in which he played a young Englishman. The film is known for its irreverant humor and offbeat characterizations. (Photo by Mark Davis/WireImage, courtesy of TCM)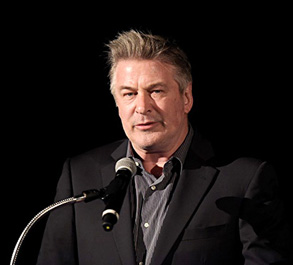 Alec Baldwin interviewed William Friedkin, director of The French Connection, which screened during the Festival. (Photo by Stefanie Keenan/WireImage,
courtesy of TCM)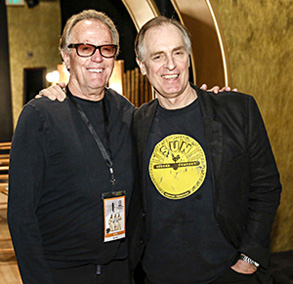 Actors Peter Fonda and Keith Carradine both introduced the film, My Darling Clementine. Fonda also introduced the film his father, Henry Fonda starred in, Young Mr. Lincoln. Carradine introduced the film, The Man Who Shot Liberty Valance.
(Photo by Tyler Golden, courtesy of TCM)

Movie Locations in Hollywood and Downtown L.A.
(Photos by Mary McCord, Editor, Classic Film Watch)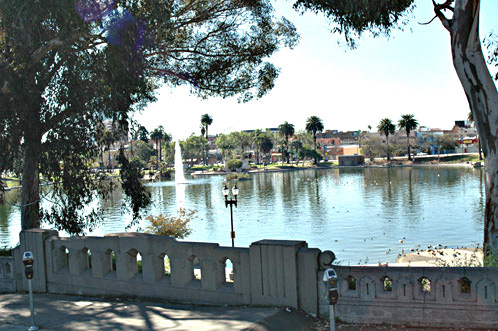 MacArthur Park in downtown L.A. has been used for scenes in several movies, including Volcano, Kiss Kiss Bang Bang and the 1949 film noir, Killer Bait which is also known as Too Late For Tears. The park was the setting for the murder scene in the film noir, starring Lizbeth Scott and Dan Duryea. The restored version of the film, titled as Too Late For Tears, was shown during this year's TCM Classic Film Festival.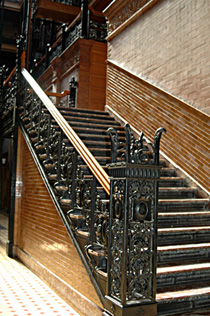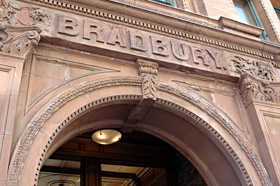 StarLineTours
The Movie Location Tour runs daily through September, 2015 when its schedule will change to four days a week—Tuesday, Thursday, Saturday and Sunday. For more information go to: http://www.starlinetours.com

The historic Bradbury Building in downtown Los Angeles with its memorable staircase has been the location for several movies, including Blade Runner and The Artist, a 2011 film about the transition from the silent film era to talkies. It won the Academy Award for Best Picture in 2012.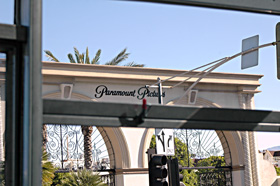 StarLine Tours, in conjunction with TCM, has developed a special bus tour of movie locations in Hollywood and downtown Los Angeles. On a three-hour tour, the bus travels by movie studios, movie palaces, hotels, historic buildings and other sites that have been used as the settings for both classic and modern-day films. Around 50 movie locations are visited. A knowledgeable tour guide provides commentary and answers questions.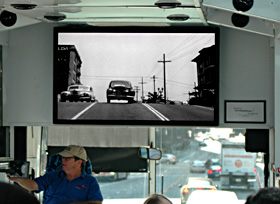 Tourists are shown around 100 film clips from classic and modern films on a large screen while the bus travels. Also shown: Stock footage of some areas from days gone by so that participants can compare the area today with the way things were in the past.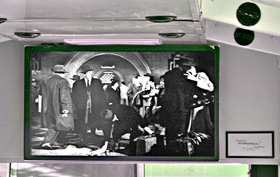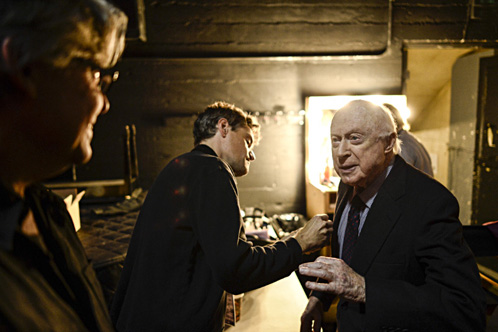 Norman Lloyd discussed his eight-decade career as an actor and director during a conversation with TCM Host Ben Mankiewicz at the Montalban Theatre in Hollywood during the TCM Classic Film Festival. The show was taped to be shown on TCM in the future. (Photo by Edward M. Pio Roda, courtesy of TCM)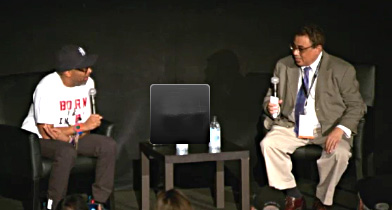 Director Spike Lee and Film Historian Donald Bogle discussed Lee's film,
Malcolm X, before the screening. (Photo courtesy of TCM)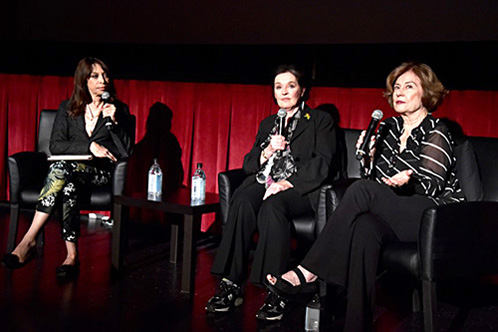 At the screening of The Diary of Anne Frank, Illeana Douglas interviewed Millie Perkins
(center) and Diane Baker, the actresses who starred in the film. Perkins played
Anne Frank and Baker played her sister, Margot.
(Photo by Alberto E. Rodriguez/WireImage, courtesy of TCM)



TCM Classic Film Festival 2015
Red Carpet Photos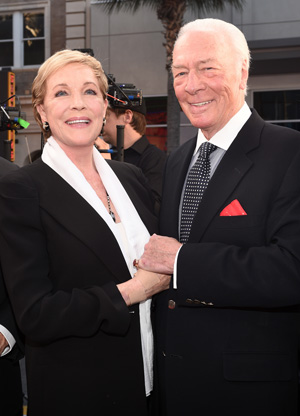 Julie Andrews and Christopher Plummer stars of
The Sound of Music on the Red Carpet outside the TCL Chinese Theatre. (Photo by Stefanie Keenan/WireImage, courtesy of TCM)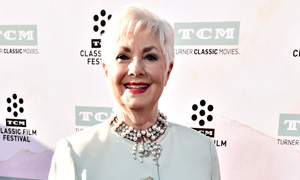 Shirley Jones
(Photo by Alberto E. Rodriguez/WireImage,
courtesy of TCM)
Hand & Footprint Ceremony Photos