Theme: Powerful Words—The Page Onscreen
Thursday, April 26, 2018

Red Carpet Event
Photos by Mary McCord, Editor Classic Film Watch, unless noted otherwise.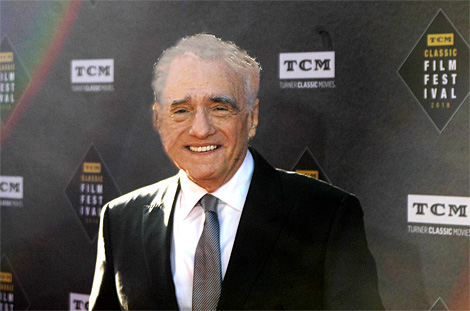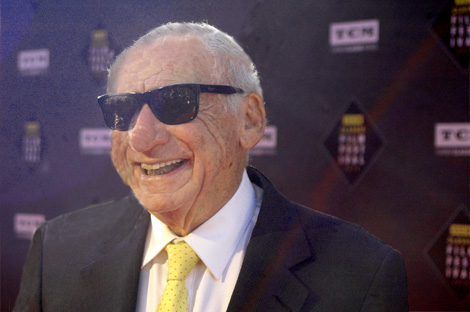 Director Martin Scorsese received TCM's first annual Robert Osborne Director Mel Brooks participated in a conversation about his film
award for film preservation. Actor Leonardo DiCaprio presented. The Producers, which opened the Festival.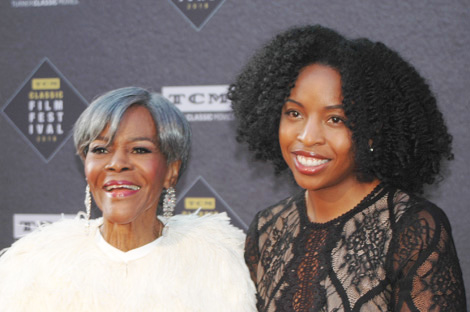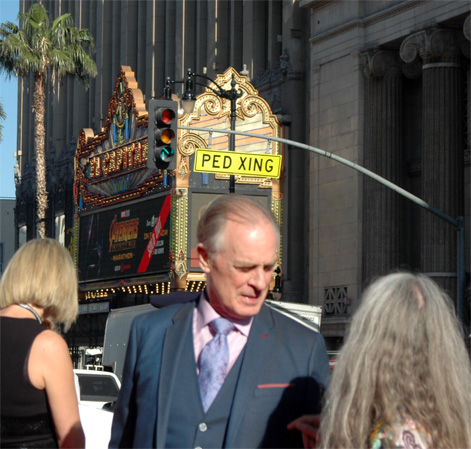 Legendary Actress Cicely Tyson posed for a photo with her niece, Rebecca Actor and Musician Keith Carradine attended the TCM opening
Grandison, on the Red Carpet. Ms. Tyson was at the Festival to place her night gala. He introduced the 1939 films, The Roaring Twen-
hand and foot prints in cement on the forecourt of the TCL Chinese ties and Woman of the Year, during the Festival.
Theatre IMAX. She was also slated to discuss her film, Sounder, which
was being screened during the Festival.
Friday, April 27, 2018
Actress Cicely Tyson Hand and Footprint Ceremony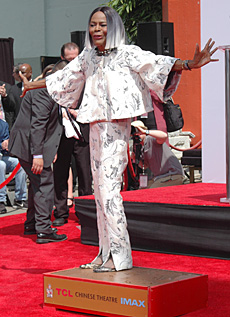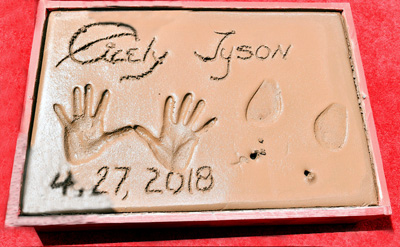 TCM Host Ben Mankiewicz and Director-Actor Tyler Cicely Tyson, happy and excited after The cement plaque of Cicely Tyson's
Perry shown with Actress Cicely Tyson at the Hand and the ceremony. hand and footprints.
Footprints Ceremony at the TCL Chinese Theatre IMAX.
Both Mankiewicz and Perry spoke about Ms. Tyson's
accomplishments.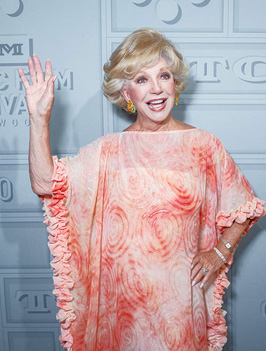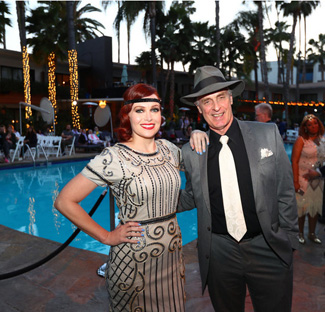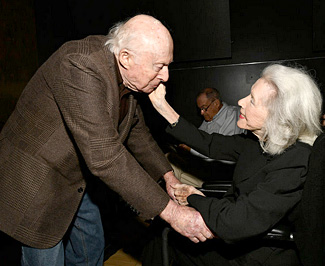 Actress Ruta Lee introduced the 1957 Many Festival-goers dressed in 20's attire to attend Actor-Producer Norman Lloyd greets Actress
film, Witness for the Prosecution. the 1939 film, The Roaring Twenties, screened Marsha Hunt at the screening of her 1944
(Photo courtesy of TCM.) poolside at the historic Hollywood Roosevelt Hotel. film, None Shall Escape. (Photo courtesy
TCM Host Alicia Malone and Actor-Musician Keith of TCM.)
Carradine introduced the film. (Ph. courtesy of TCM.)

Saturday, April 28, 2018
Films, Discussions and Presentations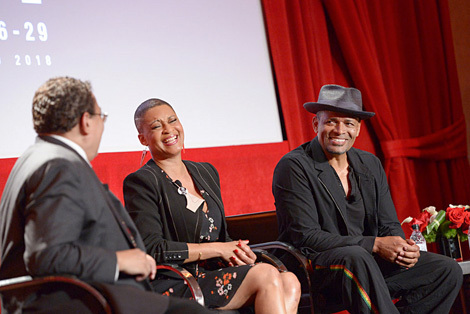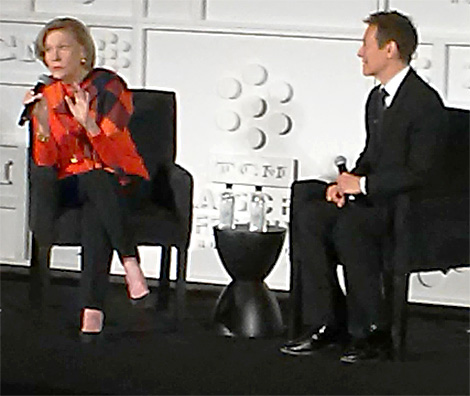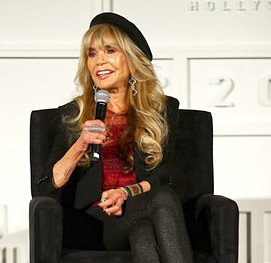 Through a Lens of Color: Black Representation in Nancy Olson Livingston who played a Dyan Cannon spoke about her 1978
Film was a panel discussion moderated by Donald significant role in Sunset Boulevard film, Heaven Can Wait. (Photo
Bogle (left) with Professor Jacqueline Stewart and film- discussed the 1950 film. TCM Host courtesy of TCM.)
maker Mario Van Peebles participating. Van Peebles Dave Karger interviewed her. (Photo by
also introduced his 1971 film Sweet Sweetback's Linda McCord.)
Baadasssss Song during the Festival. (Photo courtesy
of TCM).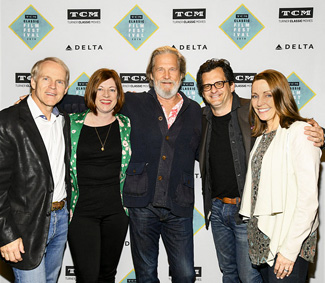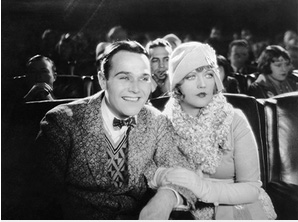 Coleman Breland, President Turner Classic Movies The 1928 silent film, Show People, celebrates its Starring Steve McQueen, the
and Turner Content Experiences; Genevieve 90th anniversary this year. The film's star, Marion 1968 film, Bullitt, contains one
McGillicuddy, TCM VP, Brand Activation & Part- Davies, excelled in comedic situations and made of the most famous chase scenes
nership; Actor Jeff Bridges; Ben Mankiewicz, Prime- her mark. (Lucille Ball credited her as being a in film history. The 11-minute
Time Host, TCM; and Jennifer Dorian, General major influence.) Musician Ben Model provided chase took three weeks to film.
Manager, TCM. Bridges was at the Festival to live accompaniment.
discuss his 1998 film, The Big Lebowski. (Photo
courtesy of TCM.)
Sunday, April 29, 2018
More Films and Discussions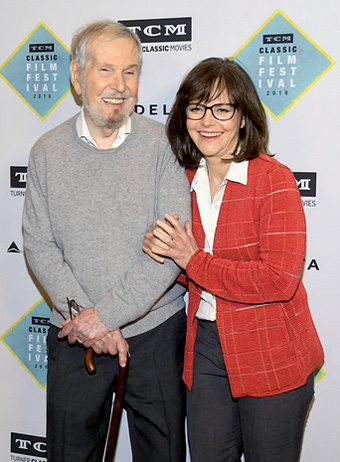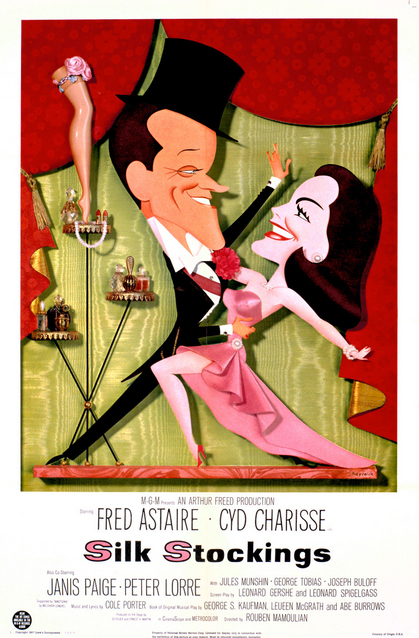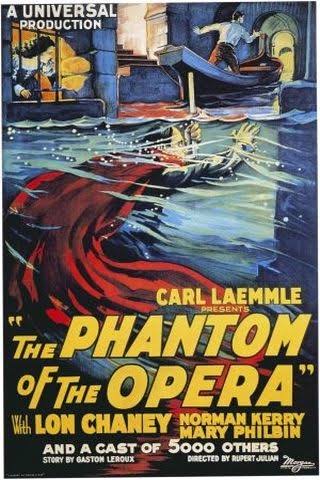 Members of the Mankiewicz family gathered for a panel discussion about grow-
ing up as part of "Hollywood Royalty." From left to right: Josh Mankiewicz,
Dateline NBC Correspondent; Alex Mankiewicz, graphic illustrator; Ben
Mankiewicz, TCM Host; and John Mankiewicz, writer on House of Cards
and Bosch.
Check This Website's
Facebook Page for More TCM
Festival Coverage:

www.facebook.com/ClassicFilmWatch
About The TCL Chinese Theatre IMAX ®
Since 1927, The TCL Chinese Theatre IMAX (formerly Graumann's Chinese Theatre) has been the home of the most important red carpet movie pre-
mieres and special events, This movie theatre is world-renowned for its unique forecourt of the stars, featuring cement hand and footprints of major movie stars from all eras of Hollywood. In 2013, the main theatre was relaunched as the world's largest IMAX® theatre.
A Letter to Three Wives

Contributed by Linda McCord
This 1949 film, a personal favorite of mine, was introduced by TCM Host Ben
Mankiewicz and his cousin, Alex Mankiewicz, daughter of the writer and director,
Joseph L. Mankiewicz. It was a family reunion for Ben and Alex. Because Alex haS
been living in Australia, she and Ben had not seen each other for 25 years until this
screening.
The film centers around three wives who receive a letter from the town's
femme fatale, Addie Ross, just as they are leaving on a boat trip for an outing with
a children's group. In the letter, they are told that Addie has run off with one of
their husbands. Since each has been experiencing problems in her marriage, much
of the film is devoted to reliving events via flashbacks as each wife tries to deter-
mine if it is her husband.
The wonderful cast includes Linda Darnell, Ann Southern and Kirk Douglas.
Joseph L. Mankiewicz won Oscars for both writing and directing.
What to Do When the Screen Fades to Black