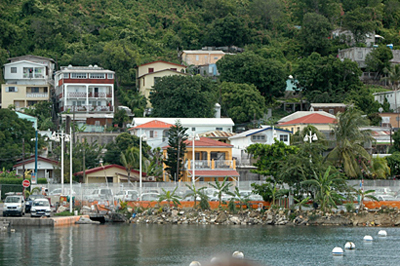 After a drive from the Dutch Side (Phillipsburg) to the French Side (Marigot), cruisers traveled by boat back to the ship docked in Phillipsburg. The photo above shows some of the homes along the waterway near Marigot. As you can see from this photo and the one below, the scenery is beautiful along the shoreline.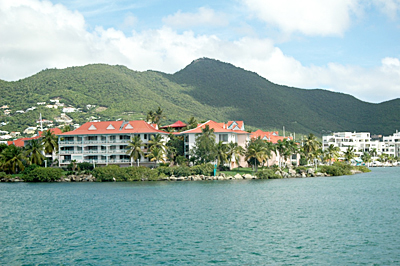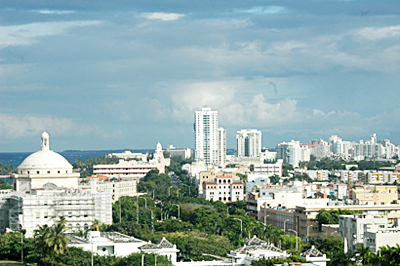 New San Juan Cityscape

St. Maarten: Dutch Side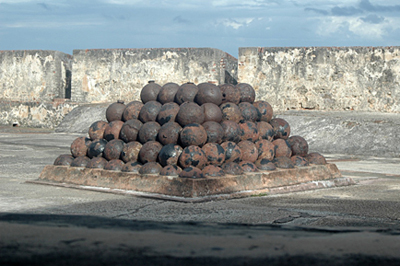 Musketballs stacked on top level of Fort San Cristobal.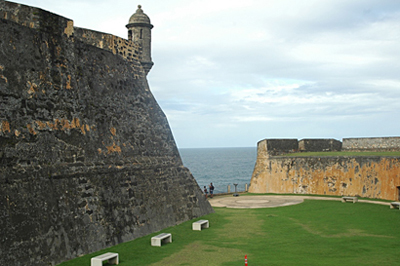 Historic Fort San Cristobal built in 1783, Old San Juan.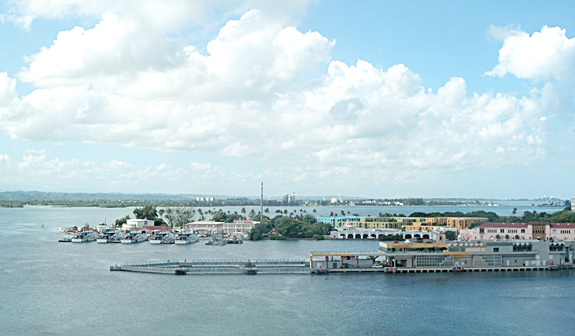 View of San Juan from Disney Ship, Fantasy.


Old San Juan, Puerto Rico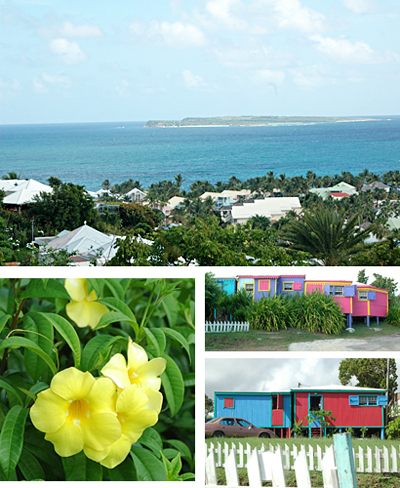 The Disney Fantasy docked at Phillipsburg on the Dutch side of St. Maarten. The photos above show scenes of the Dutch side, along the drive to Marigot on the French side, where the island is known as St. Martin. The photo below shows an example of architecture on the Dutch side.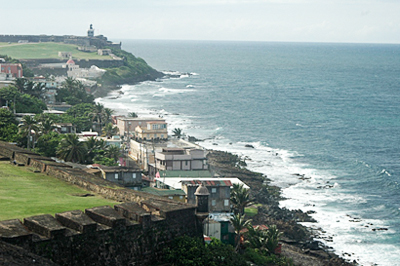 Oceanview from Fort San Cristobal in Old San Juan.


TCM Classic Cruise Ports of Call 2016
TCM Classic Cruise Ports of Call
Puerto Rico and St. Maarten
November 12-19, 2016