About the Films and Events
By Mary McCord, Classic Film Watch Editor
White Tide: The Legend of Culebra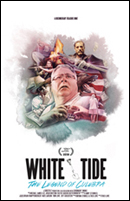 (Opening Night Film; Theo Love, Director)
White Tide is a docu-comedy, a hilarious true story about a desperate Florida man, suffering from the fallout of the Great Recession. He searches for a buried treasure on the island of Culebra near Puerto Rico, but the loot is powdery, not shiny–millions of dollars worth of cocaine.
Theo Love directs the film like a feature narrative, interspersing reenactment footage of Rodney Hyden's efforts to recover the cocaine. This action-heist-thriller-documentary film has been described as "fantastical Southern storytelling" and the story has several, surprising twists and turns. Festival-goers were entertained by the antics of the characters. Even those people who brought a moral compass to the screening were satisfied as Rodney did receive a comeuppance of sorts at the end. A fun party and treasure hunt around the historic Alabama Theatre followed the screening.
Love, Gilda
(Documentary; Lisa Dapolito, Director)

There wasn't a dry eye in the theatre by the end of Love, Gilda, a cinematic biography of Gilda Radner's life screened at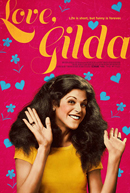 Sidewalk. She excelled as a comedienne and actress on TV (Saturday Night Live), stage and 80s classic movies, some with her husband Gene Wilder (The Woman in Red and Haunted Honeymoon). She described their meeting as "love at first sight".
The documentary dealt with her difficulties with body image, food obsession, bulimia and finally ovarian cancer, which took her life in 1989. Her story is told with interviews, her writings, home movies and recently discovered audiotapes. At one point, she reveals how much she loved being an entertainer, saying that as her performance times drew nearer, she couldn't wait to go on. About her terminal cancer, she wanted her experience to help others with the disease. Wilder carried out her personal wish by founding and inspiring organizations that emphasize early diagnosis, hereditary factors and support for cancer victims.
She also said she wanted her gravestone to make people laugh. Wow. I looked on the findagrave.com website and found she is buried in Stamford, CT in the Long Ridge Union Cemetery. Her gravestone is simple. Under her name and dates, is etched "Commedienne-Ballerina". The word ballerina, made me smile, bringing to mind all the clumsy and awkward characters Gilda had created and performed in her career.
Nathan Avakian & the International Youth Silent Film Festival
Toodles, Tom and Trouble, 1915 silent short comedy; screening of IYSFF winning films
(Presented by the Alabama Chapter of the American Theatre Organ Society)
A selection of short, silent films produced by very young filmmakers was shown at Sidewalk to an enthusiastic audience in the historic Alabama Theatre. Nathan Avakian, organist and composer, wrote 3-minute music scores for a variety of genres for the International Youth Silent Film Festival. The young filmmakers who participated decided on the type of film they wanted to make and scripted the action, matching it to the music. The result: some amazing silent shorts. Nathan accom-
panied the films on the historic Alabama Theatre's Crawford Special-Publix One-Mighty Wurlitzer organ, one of only 25 organs of its type ever built.
He also spoke about the theatre organ as an integral part of cinematic history and accompanied a historic 1915 silent short comedy, Toodles, Tom and Trouble. The film was produced by Thanhouser Company. Founded in 1909, it was one of the first motion picture studios. More than 50 silent films are available for free online viewing at their website, https://www.thanhouser.org/videos-online.htm.
IYSFF winning silent shorts can be viewed online at http://www.makesilentfilm.com/past-winners.html. Nathan's website is https://www.avakianmusic.com .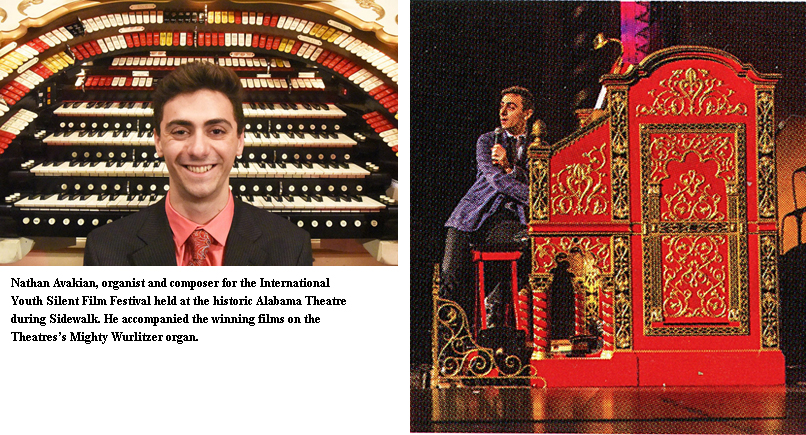 Three Identical Strangers
(Documentary; Tim Wardle, Director)
Three Identical Strangers, a new documentary about the incredible true story of triplets separated at birth, adopted by different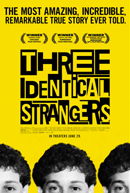 families and their reuniting, was presented at Sidewalk. This story may sound familiar as it has been a topic for newspaper and magazine articles over the years since 1980 when the triplets were born in New York and most recently the newsmagazine show 20/20. But this documentary gives a closer look at the lives and relationships of the triplets Eddy Galland, David Kellman and Bobby Shafran.
The separations were done as part of a scientific "nature versus nurture" twin study" by the adoption agency to track the development of genetically identical siblings raised in differing circumstances. The documentary reveals how the brothers discovered one another at age 19 and thereafter sought to understand the circumstances of their separation. They had been unable to have access to their records in the study for many years. A new development in the story was added in text at the end of the film. The two surviving siblings have been given access to their records. Eddy died as a result of a suicide and this was covered in the film, also.
Sidewalk tweeted after the film festival ended that Three Identical Strangers had the largest audience of any daytime film shown in the history of the Festival. The Alabama Theatre seats 2,000 and it was very crowded that day.
Bisbee '17
(Documentary; Robert Greene, Director)
Bisbee '17, a reenactment documentary of a tragic event in 1917 Bisbee, AZ when copper miners went on strike, screened the last day of Sidewalk. Fearing that the resulting shutdown of the mines would hinder the war effort, deputized men rounded up more than 1100 strikers for deportation, separating them from their families. Many of them were Southern European immigrants. They were loaded on a train headed for the New Mexico desert where they were left to struggle to survive or die. The sheriff claimed it had to be done to save the town and justified their actions, citing a "Law of Necessity".
It's an unbelievable story and one I had never heard before. Even though it's been 100 years, the story almost seems timely when you consider recent news stories of deportation and children being separated from their immigrant families. The film was long for a documentary, a full two hours. At times, it moved a little slow before the reenactment, but once it started, you didn't dare blink your eyes and risk missing any of the details. There were interviews with descendants of participants in the tragedy, some with surprising viewpoints. Many of the locals collaborated on the fierce film about an event that still haunts the small town.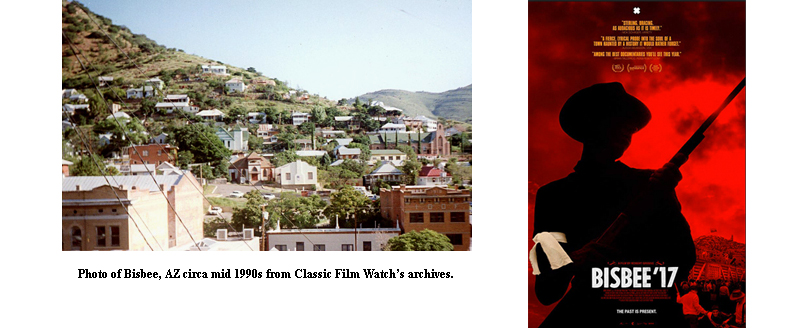 That Darn Cat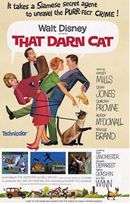 (Classic Comedy Film; Robert Stevenson, Director)
Part of Sidewalk's Family Film Festival

That Darn Cat is a 1965 Walt Disney Studios family comedy film directed by Robert Stevenson and starring Hayley Mills and Alabama native Dean Jones. This was her last film for Disney and the first for Jones. The story is about bank robbers, a kidnapping and a mischievous cat. Festival-goers were treated to amusing performances by the stars, including veteran actors Elsa Lancaster and Ed Wynn in supporting roles. They also enjoyed Bobby Darin sing the title song written by the Sherman Brothers. The film was remade in 1997 and that film includes a cameo appearance by Dean Jones. He passed away in 2015 at age 84.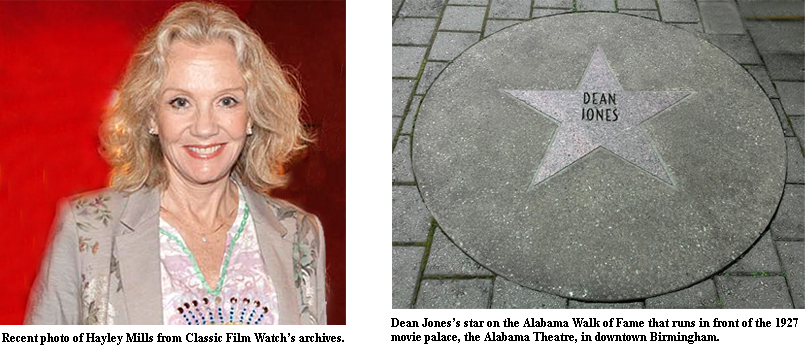 Suspiria (1977)
(Classic Horror Film; Dario Argento, Director)

Recently restored cult-classic horror film, Suspiria (1977), screened at Sidewalk. Italian Director Dario Argento's personal influence and artistic control resulted in a horror masterpiece. The film's fan base grew through the years with VHS and DVD technology. Don May, Jr. and cinematographer Luciano Tovoli improved the original film with a 4k restoration. (This film is not to be confused with a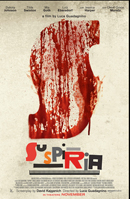 remake of the same name that is scheduled to be released in November, 2018.)
Suzy Bannion, a ballet student from New York City, arrives at the prestigious Tanz Dance Academy in Freiburg late on a stormy night. While trying to get someone to answer the door, she encounters another greatly disturbed student, fleeing from the academy. Suzy makes her way to a hotel, while the other student seeks refuge at a friend's apartment where she is brutally murdered. From then on, Suzy's life is in danger as she deals with one terrifying event after another.
As the plot develops, there is plenty of screaming on the screen, hauntingly beautiful music (score by Goblin, an Italian progressive rock band) and elaborate sets, adding to the nightmarish effect. It's the perfect setting for a secret coven of witches to flourish.
Madame Blanc, the vice directress of the dance academy, is played menacingly by veteran actress Joan Bennett, whose career began in the silent film era and continued to grow through the film noir era. She is best remembered for her femme fatale roles in director Fritz Lang's movies such as The Woman in the Window (1944) and Scarlet Street (1945).
Suspiria was her final movie role and she received a 1978 Saturn Award nomination for Best Supporting Actress for it. She is also remembered for her portrayal of Elizabeth Collins Stoddard on TV's Dark Shadows, for which she received an Emmy
nomination (1968). This gothic soap opera also became a cult-classic.
Suspiria is the first of the trilogy Argento refers to as" The Three Mothers", which also comprises Inferno (1980) and The
Mother of Tears (2007).

Hearts Beat Loud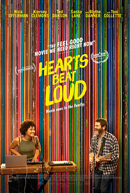 (Closing Night Film; Brett Haley, Director)

Hearts Beat Loud, the closing night film at Sidewalk, was an emotional, yet uplifting, father/daughter story. It is about a record store owner whose business is not doing well. He is dreading the upcoming separation from his daughter as she makes plans to attend medical school across the country. The daughter is also suffering her own separation anxieties about leaving a relationship she has started with a friend. Both are amateur musicians. The daughter is also a song writer. As a lark, they record a song she has written that goes viral when uploaded to the web. They form a band named We're No Band and the big question is will they continue with their music, which has long been the father's dream, or go the practical route.
Nick Offerman and Kiersey Clemons star in the film along with a great supporting cast, including Ted Danson. Offerman is best known for the TV show Parks and Recreation, the comedy series Fargo on the FX network and the 2016 film, The Founder, about the creation of the McDonald's fast food chain. Kiersey Clemons is an actress and singer. She portrayed Cassandra "Diggy" Andrews in the acclaimed 2015 comedy-drama film, Dope.
A Penny For Your Thoughts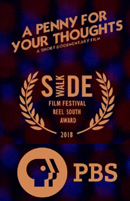 (Alabama Short Film; Corey Carpenter, Director)
Winner of the "Reel South SHORTS Award"

A Penny For Your Thoughts is an animated short film that examines the writing of Arthur Bremer's diary in the days leading up to the attempted assassination of George Walace. The film won the first "Reel South SHORTS Award". This award is a licensing deal with the Reel South film series at the Public Broadcasting Service (PBS) to include the film in this season of the series as well as on all PBS streaming services.
Juried awards and Audience Choice awards were presented at the end of the Sidewalk Film Festival.
To find out more about the winners, visit the Festival's website or Facebook page:
https://www.sidewalkfest.com
https://www.facebook.com/sidewalkfilm