Classic Freaky Friday Still A Fun Movie
Freaky Friday, the 1976 classic version starring Jodie Foster and Barbara Harris, screened at the Birmingham Sidewalk Festival. This retro, family movie was part of Sidewalk's Family Film Festival sponsored by Blue Cross-Blue Shield of Alabama.
The screening comes on the heels of the 40th Anniversary of the film. Here's a bit of trivia: Foster and Harris were both nominated for the Best Actress Golden Globe Award. Technically, since they played each other's character for most of the film, they were both nominated for playing the same character! The film was directed by Gary Nelson.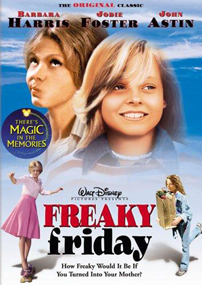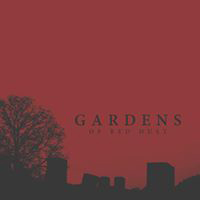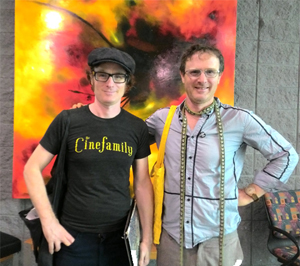 Song Writer Ethan Gold and Director Ari Gold for The Song of Sway Lake.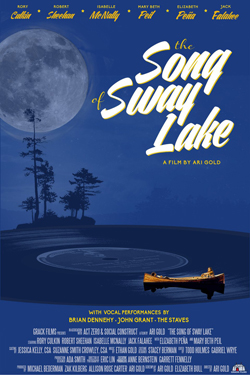 Gardens of Red Dust Wins Juried Award
Eleven well-made documentary shorts featuring Alabama people and places screened at Sidewalk Film Festival. Subject matter was extremely varied, ranging from a paralympic athlete's accomplishments to an okra fest to an examination of different perspectives on death and burial.
This last one, titled Gardens of Red Dust, co-written and co-directed by Corey Carpenter and Maggie Patterson, won the Alan Hunter Award for Best Alabama Film at Sidewalk. (See article below.) The production merged several Alabamians' ideas on how they wanted to handle their departure. One chose a quiet burial in a family cemetery in the country. Another liked the slightly bizarre and humorous idea of cremation with their ashes to fill shotgun shells so they could "fly through the air."
This is the second time one of Carpenter's films was accepted at Sidewalk. In 2015, Alabama The Beautiful, an hour-long documentary about the impact of artisan businesses on Alabama, was selected to screen.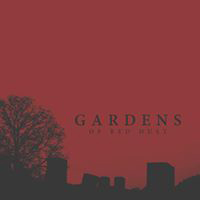 Sidewalk and SHOUT Film Festivals Announce Award Winners
The 19th Annual Sidewalk Film Festival, presented by Regions Bank, was held August 22-27, 2017. The Sidewalk Film Festival presented new, independent cinema in the theatre district of downtown Birmingham, AL. Since its debut in 1999, filmmakers from across the country and around the world have come to the city to screen their work. HereTV and Birmingham AIDS Outreach are sponsors of SHOUT LGBTQ Film Festival which is a companion festival of Sidewalk.
Sidewalk was named one of MovieMaker Magazine's Top 25 Coolest Film Festivals in the World two years in a row (2014-15).
This year, Sidewalk featured 250+ films, parties, and educational events in 12 venues. On closing night, an awards ceremony was held and here is a list of the winners:
JURY AWARDS
The following awards are presented by the competition juries of Sidewalk & SHOUT.
Jambor-Franklin Founders Award For Best Narrative Feature ($1000) — Are We Not Cats

Best Narrative Short ($500) — August
Best Documentary Feature ($1000) — The New Radical
Best Documentary Short sponsored By Baker Donelson ($500) — All the Leaves Are Brown
Alan Hunter Award For Best Alabama Film ($500) — Gardens of Red Dust
Kathryn Tucker Windham Storytelling Award sponsored By The Family Of Kathryn Tucker Windham ($1000
— Mutt
Best Student Film sponsored By Media And Film Studies At Birmingham-Southern College ($250) — Fry Day
Family Film Award — Into the Who Knows
Best Life & Liberty Film sponsored By Jones & Hawley Law ($250) — Most Beautiful Island
Best SHOUT LGBTQ Film sponsored By The LGBTQ Fund ($500) — Alabama Bound
Spirit Of Sidewalk Award — The General and Dan Koch of Splash Adventure
Features Programmers Award ($500) — Blame
Shorts Programmers Award ($250) — Shilo
Best Crowdfunded Film Award sponsored By Seed&Spark — Olde E

AUDIENCE AWARDS
The following awards are audience choice. Sponsored by Bham Now.

Best Narrative Feature ($250) — Dr. Brinks & Dr. Brinks
Best Documentary Feature sponsored By Urban Cookhouse ($250) — Charged: The Eduardo Garcia Story
Best Narrative Short sponsored By Alabama Professional Services ($150) — Just, Go
Best Documentary Short ($150) — TIE: First to Go: Story of the Katakoa Family and A Good Blinder
Best Alabama Film sponsored By Forge ($250) — Alabama Bound
Best SHOUT LGBTQ Film ($250) — Princess Cyd
Bogart Film Festival Celebrates 75th Anniversary of Casablanca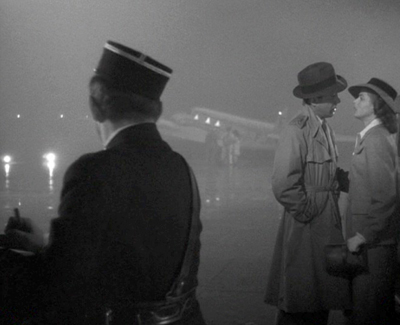 Classic Film Watch will be covering the Humphrey Bogart Film Festival to be held in Key Largo, FL, October 18-22. This Festival will be celebrating the 75th anniversary of the star's most famous film, Casablanca.
Stephen Humphrey Bogart (son of Humphrey Bogart and Lauren Bacall), will host the annual Film Festival at the Playa Largo hotel. This year, Stephen will be joined by his sister, Leslie Bogart, and the multi-talented Illeana Douglas, the granddaughter of Old Hollywood star Melvyn Douglas. She is a classic film expert who hosts her own show on Turner Classic Movies. She is also an actress and author.
The Festival has recruited special guests, the children of two of Casablanca's stars, Monika Henreid, daughter of Paul Henreid who played Victor Laszlo, and Jessica Rains, the daughter of Claude Rains who portrayed Capt. Renault.
The Humphrey Bogart Film Festival presents classic Bogart films like they were meant to be seen "on the big screen." The larger-than-life presentations are offered both in traditional movie theaters and outside, on a giant screen, under the stars next to the Gulf of Mexico. In addition to showing Bogart classics on the big screen, the festival will present a variety of special events, including cocktail receptions, round table discussions, a display of family-owned memorabilia, expert film introductions, a Saturday evening dinner, and a closing brunch on Sunday. For more information, check out the Festival's website, //bogartfilmfestival.com . Watch this website for coverage updates.
---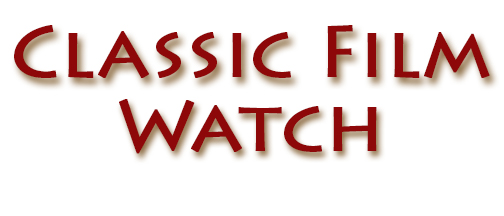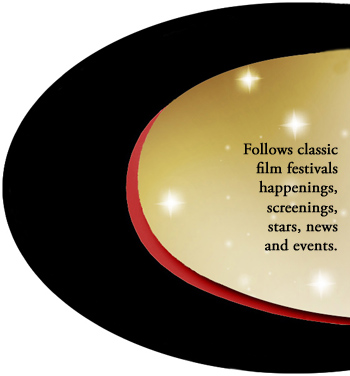 ---
Classic Film Watch Reviews and Articles by Mary McCord
©2017 Classic Film Watch
classicfilmwatch.com is a non-commercial, film review and informational website. All photos or artwork, unless otherwise identified, are either in the public domain or believed to satisfy the four-point criteria of the U.S. copyright law for fair use. No infringement is intended. Photos and artwork are not used for commercial purposes.


Nostalgic music and great acting shape The Song of Sway Lake
The Song of Sway Lake is a film full of many different elements—a treasure hunt for a rare and priceless 78rpm record, family drama, the tragic death of a father, and an outsider's peculiar fascination with the family, especially the matriarch. Even with so much happening, the story remains cohesive. The cement? The fine acting performances that take you beyond the dialog and action, forming strong characters.
Ollie, played by Rory Culkin, returns to his family lake house with his Russian friend, Nikolai (Robert Sheehan), to search for a valuable vinyl record from the 1920s Jazz Age. His father, who had recently commited suicide, was an avid record collector. Ollie, who also collects records, wants to steal this record before anyone else in the family finds it. Soon, Ollie's grandmother, Charlie Sway (Mary Beth Peil), arrives to search for the record, too.
The screenplay was written by Ari Gold and Elizabeth Bull. The film was directed by Gold.
The soundtrack is composed of original songs written by Ethan Gold. The songs were faithfully produced to replicate music from the Big Band Era (theme song) and the Jazz Age, the time period of the priceless, vintage record that is the focus of the big search.
In a Q&A session after the screening, Ethan spoke about the difficulty of finding voices to perform the songs because very few singers today can sing in the old styles. The extraordinary songs were performed by John Grant and The Staves. Even though a scene at the first of the film refers to Sway Lake being a real place, Ari Gold said that the lake is actually fictional.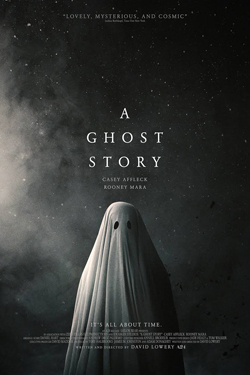 A (Different Kind Of) Ghost Story
A Ghost Story is a supernatural drama that is not meant to scare you in the usual way, but it makes you think about how short life can be and the uncertainties of what comes after.
Academy Award Winner Casey Affleck plays a musician who dies suddenly, but his spirit remains in the house he loved. He quietly watches his grieving girlfriend, played by Academy Award Nominee Rooney Mara, but sadly, she moves on and other people move in. He becomes frustrated with the new company and makes his presence known with feats of levitation and other ghost-like actions that scare off the new inhabitants.
The next inhabitants throw a party. As the ghost eavesdrops, one person gives a dissertation on how humanity tries very hard to preserve the legacy of the human race, but it will be to no good end because the world will eventually cease to exist and the universe will collapse.
Years later, the ghost becomes displaced by a bulldozer and a skyscraper is built where his house had stood. Frustrated, he climbs to the top of the building and jumps off, landing in the time of pioneers in the frontier. Now, we have a time-traveling ghost. It starts to get really interesting. The ghost watches as the settler stakes out a place for a house in a spot where the ghost's house would be centuries later. Some time passes and the ghost finds the settlers, arrows sticking out of their bodies, killed by Native Americans.
The ghost is then transported to the future, back to his original house, and watches as he, very much alive, and his girlfriend move in. Now, we have some sort of time loop. Could this be a space time continuum or some other experimental physics going on? After all, this is an experimental film. Science actually has nothing to do with the film. Although a unique concept about a ghost, the story delves much deeper into the human psyche and makes the viewer think.
As the story adavances, it becomes even more surprising. A Ghost Story is a memorable and thought-provoking film that's sure to generate many conversations. Directed by David Lowery.
PAST POSTS

TCM Film Festival 2016
Festival Daily Posts and
Red Carpet Photos
April 28-May 1, 2016
Festival Screenings
Including:
The Freshman (1925 Silent); Los Tallos Amargos (1956); War of the Worlds (1953); He Ran All The Way (1951); Dead Men Don't Wear Plaid (1982)
More Photos

TCM Film Festival 2015
Festival Daily Posts and
Red Carpet Photos
March 26-29, 2015
Festival Screenings
Including:
My Daughter Clementine (1946; Out of Sight (1998); Psycho (1960); Rififi (1955); The Cincinnati Kid (1965); Why Be Good? (1929 Silent); The Apartment
More Photos

TCM Film Festival 2014
Festival Daily Posts and
Red Carpet Photos
April 10-13, 2014
Festival Screenings
Touch of Evil (1958); On Approval (1944); Why Worry? (1923 silent)
The Great Gatsby (1949); Hat Check Girl (1932)
More Photos

TCM Film Festival 2013
Festival Review
IT, A Silent Review
Safe in Hell, A Pre-Code Review
The Donovan Affair, Early Talkie

TCM Classic Cruise
November, 2016
Review of Cruise & Events October, 2014
Review of Cruise & Events January, 2013
Review of Cruise & Events
December, 2013
Review of Cruise & Events

Sidewalk Film Festival
August, 2016 Festival Review
August 2015 Festival Review
TCM "SUTS" Blogathon
Romance On The High Seas
Mata Hari
In A Lonely Place
Possessed
The Maltese Falcon
Lullaby of Broadway
Hitchcock 9
Hitchcock Silent Films (Photo Feature)
Remembrances
Debbie Reynolds; Carrie Fisher;
Robert Osborne
Click Here

RESOURCES
www.tcm.com
www.imdb.com
www.afi.com
www.filmpreservation.org
www.classicfilmfan.com
www.classicmoviehub.c