Theme: You Ain't Seen Nothing Yet
Celebrates Enduring Film Legacies
April 13-16, 2023
Thursday, Apri l3 Opening Night Film:
Rio Bravo (1959 Warner Bros.)
World Premiere of the 4K Restoration in Partnership with The Film Foundation
Special Guests: Actress Angie Dickinson
Film Foundation Board Members Steven Spielberg and Paul Thomas Anderson


Scores of Films To Be Screened at The 14th Annual TCM Festival
From action-adventure to horror, musical comedy, romance, martial arts mastery, and more, there'll be something for every classic movie taste on the big screen at the 14th Annual TCM Film Festival in Hollywood, CA.
Screenings and events during the Festival will be held at the TCL Chinese Theatre IMAX®, the TCL Chinese 6 Theatres, the Hollywood Legion Theater at Post 43 and the Roosevelt Hotel.
TCM will be screening many films representing all genres and types of classic films including silent, golden age of Hollywood, pre-code, noir, neo-noir and modern classics during the Festival.

Warner Brothers 100th Anniversary Celebrated
A central part of the 2023 TCM Classic Film Festival will be WB100 celebrating Warner Bros. Studio's 100th Anniversary. The 2023 Festival lineup includes world premiere 4k restorations of landmark Warner Bros. classics: East of Eden (1955); Rio Bravo (1959); and Casablanca (1942). Other Warner Bros. films to be screened include: Old Acquaintance (1943 Pre-Code); House of Wax (1953 3-D, 70th Anniversary); One Way Passage (1932 Pre-Code); Stand and Deliver (1988, 35th anniversary); Footlight Parade (1933 Pre-Code Musical, 90th Anniversary); Clash of the Wolves (1925 Silent with new musical score composed and performed live by historian Ben Model).

New Restorations
Dr. Jekyll and Mr. Hyde (1931 Horror), The Batwoman (1968 Mexican Cult Classic); The Hunchback of Notre Dame (1923, 100th Anniversary); Shadow of a Doubt (1943, Hitchcock 80th Anniversary); George Lucas's American Graffiti (1973, 50th Anniversary).

Other Scheduled Films at TCM's Festival
Airport (1970); Ikiru (1952); The Red Shoes (1948 75th Anniversary). The Wiser Sex (1932, Pre-Code); Enter The Dragon(1973 Martial Arts, 50th Anniversary); The Exorcist (1973 Horror) with director William Friedkin in attendance; The Wild One (1953).
For more details and to purchase Festival tickets, go to https://filmfestival.tcm.com .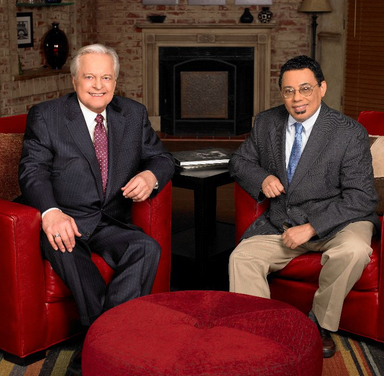 Donald Bogle to Receive 2023 Robert Osborne Award at TCM Festival

TCM is pleased to announce the 2023 Robert Osborne Award will be presented to film historian, author, and professor Donald Bogle for his pioneering studies of African American cinema and his tireless efforts to elevate the achievements of Black performers and filmmakers. This honor is presented annually at the TCM Classic Film Festival to an individual who has helped keep the cultural heritage of classic film alive for future generations.
Bogle, whose landmark book Toms, Coons, Mulattoes, Mammies, and Bucks: An Interpretive History of Blacks in American Films was first published 50 years ago, will be presented with the Award prior to a screening of CARMEN JONES (1954), the Dorothy Dandridge musical that ignited his fascination and analysis of Black artists in the movies.
Leonard Maltin, last year's recipient of the Robert Osborne Award, has said, "No one knows more (or has written more extensively) about the history of African American contributions to cinema than Donald Bogle."
Bogle's celebrated work also includes the TCM book Hollywood Black: The Stars, The Films, The Filmmakers, as well as definitive biographies of actresses Dandridge, Ethel Waters, and Lena Horne, the last of which will be released in October 2023.
TCM Film Festival to honor Patrizia Von Brandenstein and Russ Tamblyn

Academy Award-winning production designer Patrizia von Brandenstein and actor, dancer, choreographer, director, and artist Russ Tamblyn will be this year's tribute recipients during the Festival.
Each year the TCM Classic Film Festival pays tribute to a select group of individuals whose work in Hollywood has left a lasting impact on film. Von Brandenstein earned critical acclaim for her work on Six Degrees of Separation (1993) and the Academy Award for Best Art Direction for Amadeus (1984).
Tamblyn's early training as a gymnast prepared him for one of his earliest roles in Seven Brides for Seven Brothers (1954) and he subsequently earned an Academy Award nomination for Best Supporting Actor in Peyton Place (1957).
All four films will be screened at the Festival with introductions from von Brandenstein and Tamblyn. Both will participate with TCM hosts in Club TCM at the Roosevelt Hotel for extended conversations about their lives and work.




Sidewalk Film Center kicks off its 2023 101 Film Series with:
A Trip to the Moon, the first Sci-Fi Film Ever Made
Georges Méliès directed and starred in the short silent film, A Trip to the Moon, in 1902. The film had a musical score and was even colorized. An original hand-colored print was discovered in 1993 and restored in 2011. Inspired by a wide variety of sources, including Jules Verne's 1865 novel From the Earth to the Moon and its 1870 sequel Around the Moon, the film follows a group of astronomers who travel to the Moon in a cannon-propelled capsule, explore the Moon's surface, escape from an underground group of Selenites (lunar inhabitants), and return to Earth with a captive Selenite. The film screened at the Sidewalk Cinema during February and was the first installment of Sidewalk's 2023 Film 101 Series.
Each month Sidewalk will feature an important, influential film from different decades, screening classic films and contemporary classics in many genres. The Passion of Joan of Arc (1928 silent) will screen on March 16th. The Awful Truth (1937 screwball comedy) will screen on April 20th and 24th. The film stars Irene Dunne and Cary Grant and is considered to be Grant's breakout film. The film noir Double Indemnity, starring Barbara Stanwyck, Fred MacMurray and Edward G. Robinson, is set to screen on May 18th and 21st.
For a complete schedule of films and more information, visit https://www.sidewalkfest.com

All Aboard for Movie Magic!
TCM presents the Classic Film Cruise


November 6-11 2023

Experience the excitement, romance, comedy, and glamour of Hollywood. Turner Classic Movies presents the ultimate cinematic getaway, a five-night voyage overflowing with great movies. Join TCM November 6-11, 2023 aboard the Disney Magic on the journey from San Diego, California, to beautiful Cabo San Lucas and Ensenada, Mexico. Along the way, you'll rediscover some of your favorite movies, enjoy screenings, listen to conversations with special guests, learn from unique presentations by film experts, and more.
As a Disney Cruise Line guest, you will also experience the magic of Disney, from outstanding dining to spacious staterooms, and luxurious amenities, including incredible musical performances. With dozens of screenings and TCM-themed events every day, you'll find numerous ways to enjoy this unforgettable movie vacation at sea.
For more details and to purchase cruise tickets, click here https://www.tcmcruise.com .
NOIR CITY 20 Celebrates Its Emerald Anniversary
NOIR CITY, celebrated its 20th anniversary in the San Francisco Bay Area (Oakland) at the Grand Lake Theatre with a ten-day film festival featuring 24 films from the heart of Hollywood's noir movement–1948. Each of the 24 films on the schedule celebrated its 75th anniversary, with several of the movies having never before been screened at NOIR CITY. Film Noir Foundation founder and Turner Classic Movies host Eddie Muller and special guests lead a sinister excursion back in time at the screenings of noir favorites such as Key Largo, The Lady From Shanghai, Larceny, The Big Clock, and Sorry Wrong Number.
Upcoming 2023 NOIR CITY Dates

NOIR CITY Seattle, Feb. 10-16
NOIR CITY Chicago, Aug. 25-31
NOIR CITY, D.C., Oct. 13-26
For more information and to purchase tickets, visit https://www.noircity.com .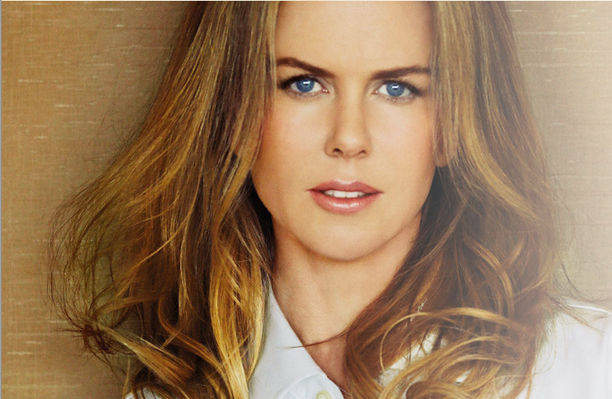 Nicole Kidman To Receive American Film Institute
2023 Life Achievement Award
The American Film Institute (AFI) Board of Trustees announced that Nicole Kidman will be the recipient of the 49th AFI Life Achievement Award, the highest honor for a career in film, celebrating her career achievements.The award will be presented to Kidman at a Gala Tribute at the Dolby Theatre in Los Angeles on Saturday, June 10, 2023. She is the first Australian actor to receive this honor.
"Nicole Kidman has enchanted audiences for decades with the daring of her artistry and the glamour of a screen icon," said Kathleen Kennedy, Chair of the AFI Board of Trustees. "She is a force both brave in her choices and bold in each performance. AFI is honored to present her with the 49th AFI Life Achievement Award."
Both a powerhouse performer, spellbinding movie star and accomplished producer, Kidman has captured the imaginations of audiences around the world throughout her prolific career, delivering complex and versatile performances onscreen.
Kidman began her acting career in Australia with the 1983 films Bush Christmas and BMX Bandits. Her breakthrough came in 1989 with the thriller film Dead Calm. In 1990, she achieved international success with the action film Days of Thunder. She received greater recognition with lead roles in Far and Away (1992), Batman Forever (1995), To Die For (1995) and Eyes Wide Shut (1999). For her portrayal of writer Virginia Woolf in the drama The Hours (2002), Kidman won the Academy Award for Best Actress. She received additional Academy Award nominations for her roles in the musical Moulin Rouge! (2001) and the dramas Rabbit Hole (2010), Lion (2016) and Being the Ricardos (2021).
Permanent Festival of Restored Films To Be Held in Venice
March 2 - May 1, 2023
From March 2 through May 17, 2023 at 7 pm, the Cinema Rossini movie theatre in Venice, Italy will host the fourth edition of the film series Permanent Festival of Restored Films, organized by La Biennale di Venezia, which is responsible for the International Venice Film Festival each year.
The programm will present ten film classics recently restored by the major film libraries around the world, in the original language version with subtitles in Italian. Each film will be introduced by an expert and followed by a question-and-answer session with the audience. Previous editions of the Permanent Festival of Restored Films were screened in conjunction with the annual Venice International Film Festival.
Two restored classics from the USA being screened are:
The African Queen (1951), Director John Huston
Cast: Katherine Hepburn, Humphrey Bogart
The Driver (1978), Director Walter Hill
Cast: Ryan O'Neal, Bruce Dern
Fairhope Film Festival Celebrates Its 10th Year
November 10-13, 2022
Four days in November, six theaters in one of the south's most picturesque hamlets, thousands of film lovers will view over twenty short and forty feature films. The Fairhope Film Festival's focus is on national and international film festival competition finalists of the past year: the "best of the best" in cinema arts. There will be international and domestic feature films screened, as well as documentaries.
Fairhope, AL is a quaint, beautiful and historic bayside city located on the Eastern Shore of Mobile Bay, in the center of America's Gulf Coast. Founded as a nineteenth century utopian experiment, Fairhope has flourished as an arts community for over 100 years.
With panels moderated by industry insiders, the Fairhope Film Festival is a true film lover's festival. Don't miss the Red Carpet awards ceremony and street party.
For more info, go to https://www.fairhopefilmfestival.org .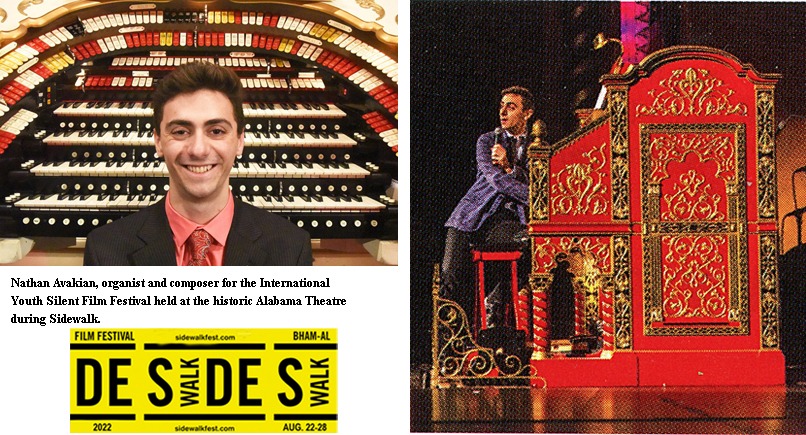 International Youth Silent Film Festival Presented at Sidewalk
Composer and Organist Nathan Avakian brought the top 10 winners from the International Youth Silent Film Festival to screen at the historic Alabama Theatre in Birmingham during the city's Sidewalk Film Festival on Saturday, Aug. 27. The original, three-minute films were created by youth age 20 and under in a variety of genres and used one of ten theatre organ soundtracks composed by Avakian. Also screened during the event was a 2014 contemporary short silent film, Lost and Found. He performed his soundtracks on the Alabama Theatre's pipe organ, the Wurlitzer Opus 1783. The event was presented by the Alabama Chapter of the American Theatre Organ Society.
To view Lost and Found, go to Avakian's website: https://www.avakianmusic.com/music
To view the youth films, go to: https://www.makesilentfilm.com/past-winners.ht