Powerful Words: The Page Onscreen
This is the theme of the TCM 2018 Classic Film Festival and, as a reader and writer, it is of special interest to me. While the director and good actors are extremely important, a film goes nowhere without a good story. It has to be more than an idea, it has to be a solid screenplay. This is where the actors discover inspiration for their characters and the director finds the action, atmosphere and mood although nothing is written in stone and many changes are made before a film is completed.
TCM will probably choose to screen a great many Academy Award winning films for Best Screenplay and Best Screenplay Adaptation. Ask anyone who loves films and they will tell you that some of their favorite films never even got a nomination. TCM usually shows more than 80 films at their yearly Festival, so I think we can depend on there being really good films shown that were never recognized by the Academy. It is their intention to celebrate the representation of the written word "from original screenplays to unique adaptations to portrayals of writers real and imagined.on the silver screen".
Because of the large number of films shown each year, there has been good representation of all of the genres at past Festivals. I can't wait to see what the full line-up will be and I am especially interested in the silent films and foreign films.
Given this year's theme, I wonder which silent films will be chosen. Of course, these films were story-powered and had scripts, but they were more action than words. It's always a treat to see a foreign film on the big screen. It is especially rare to see a classic foreign film, but TCM manages to do this every year. I'm also interested in the documentaries about early filmmaking which are always fascinating.
There's much to think, talk, write and read about the upcoming Festival. Check back for updates over the coming months. To read about last year's Festival, click here.
—Mary McCord, Editor, Classic Film Watch


TCM Special Guests and Films
TCM has announced two of their special guests for the 2018 Classic Film Festival: Mel Brooks and Robert Benton.
Brooks is a director, producer, actor and writer. He will participate in a live conversation before the screening of his 1968 film, The Producers. This screening will be the world premiere restoration celebrating its 50th anniversary.
Benton is a writer and director. Two of his films will be shown, Kramer vs. Kramer (1979) and Places in the Heart (1984) Both these films received Academy Awards for his screenplays.
Other films that have been announced are: The Black Stallion (1979); Bullitt (1968; Hamlet (1948); His Girl Friday (1940); The Sea Wolf (1941); The Set-Up (1969); The Taking of Pelham One Two Three (1974); Throne of Blood (1957); To Have and Have Not (1944); and Woman of the Year (1942).
Watch for more announcements of special guests and films to be shown on TCM's festival website: http://filmfestival.tcm.com (under the Programs tab).
Director Martin Scorsese to receive the Robert Osborne Award
At the ninth annual Festival, TCM will recognize world-renowned filmmaker/director Martin Scorsese and his longtime dedication to preserving and protecting motion picture history with a presentation of the Robert Osborne Award. This presentation will be made as part of the official Opening Night Gala at the TCL Chinese Theatre IMAX. The award was created to honor TCM's late host, Robert Osborne. This award will be presented each year at the TCM Classic Film Festival to an individual whose "work has helped keep the cultural heritage of classic films alive and thriving for generations to come." Osborne served as the host of Turner Classic Movies for 23 years, and his passion for film and wealth of knowledge as a film historian helped preserve the legacy of classic film.
Founded by Martin Scorsese in 1990, The Film Foundation has helped restore over 800 films, making available classic and independent films thought to be lost. In 2007, Scorsese expanded The Film Foundation's work globally, creating the World Cinema Project, which has preserved, restored, and distributed over 30 films from over 20 countries.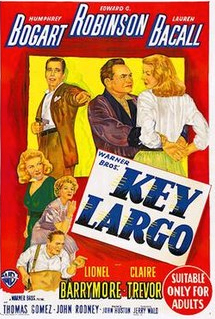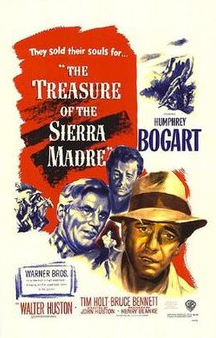 Humphrey Bogart Film Festival set for October 17-21, 2018
The Humphrey Bogart Film Festival will be held October 17-21 in Key Largo, FL. This year, the Festival will celebrate the 70th Anniversaries of Key Largo and Treasure of the Sierra Madre. This annual Festival screens all of the films that made Bogart famous. There are panel discussions and many other events. Watch for more details.



Sidewalk Film Festival to be held August 20-26, 2018
Accepting Submissions Now!

Sidewalk Film Festival celebrates its 20th anniversary August 20-26 in Birmingham, Alabama's historic theatre district.
Submissions are now open in all categories, including Narrative Features, Narrative Shorts, Documentary Features, Documentary Shorts, Music Videos, Episodic Content, Teen Filmmaker, and Family Film Festival.
Sidewalk actively strives to bring a variety of film to its audience. The Festival presents films that highlight the historical and present-day fight for civil rights in its Life & Liberty track, films by and about African-American people in the Black Lens track, LGBTQ filmmakers and content with the SHOUT track, and family-friendly programming with its Family Festival track and retro/classic film screening. The programming also highlights both student and Alabama-based filmmakers.
Sidewalk has announced the return of its Sidewrite screenwriting competition. New for this year, Sidewalk is now accepting both short and feature length screenplay submissions. Also new this year is the option to receive feedback for your screenplay submission from the Sidewrite jury. For more information, click here. Read about the 2017 Sidewalk Film Festival, click here .